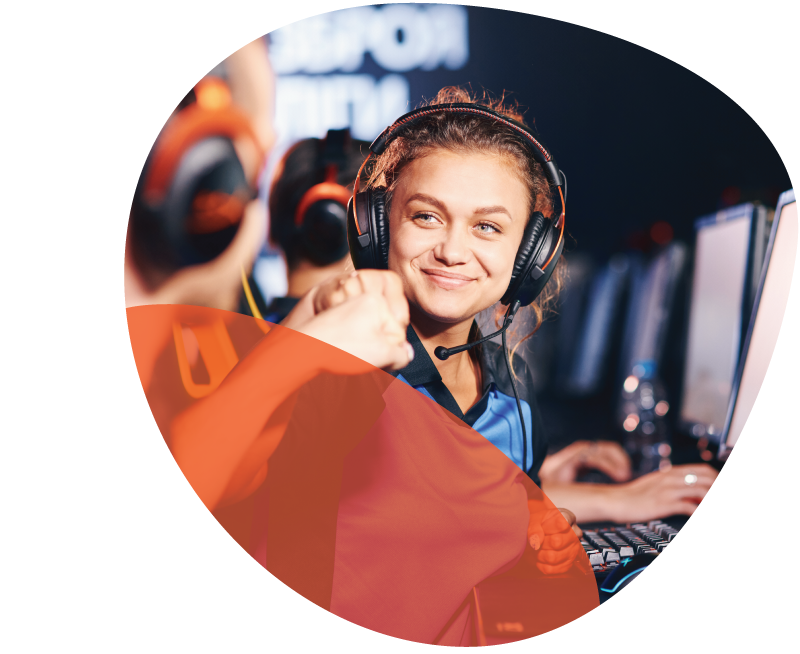 When adopted properly, academic esports programs in middle and high schools are much more than just a fun activity. An effective academic Esports program helps serve students' Career and Technical Education (CTE). These programs also enhance Social/Emotional Learning (SEL) outcomes while breaking down gender barriers to STEM instruction. When you get in the game with STS and Academic Esports, you're providing a path to players and broadcasters, announcers, media creators, organizers, and coaches. Everyone gets in the game!
What are the benefits of Academic Esports Programs?
Play
1st time participation in extracurricular activity for 80% of Esports participants
Learn
Average GPA rises 1.7 when participating in Esports
Win
Average rise of 10% in classroom attendance for program participants.
There's more to it than just buying some PCs.
Buying PCs is the easy part. However, much more goes into an effective Esports program. STS can help you identify internal advocates and provide training for mentors, coaches, and faculty advisors. When you're ready to move forward, we can help you design and outfit an Esports/STEAM game lab, including furniture, hardware, lighting, and equipment for broadcasting. From there, we'll assist with planning and live streaming tournaments and then reviewing the program's efficacy.
Academic Esports Resources- Plan and Launch a Program at your School
The North American Scholastic Esports Federation (NASEF) has provided several materials to help you understand the scope of starting an effective Esports program. Download them now, then call STS EDUCATION to speak with a specialist that's helped people that are right where you are in your journey.
Why partner with STS EDUCATION?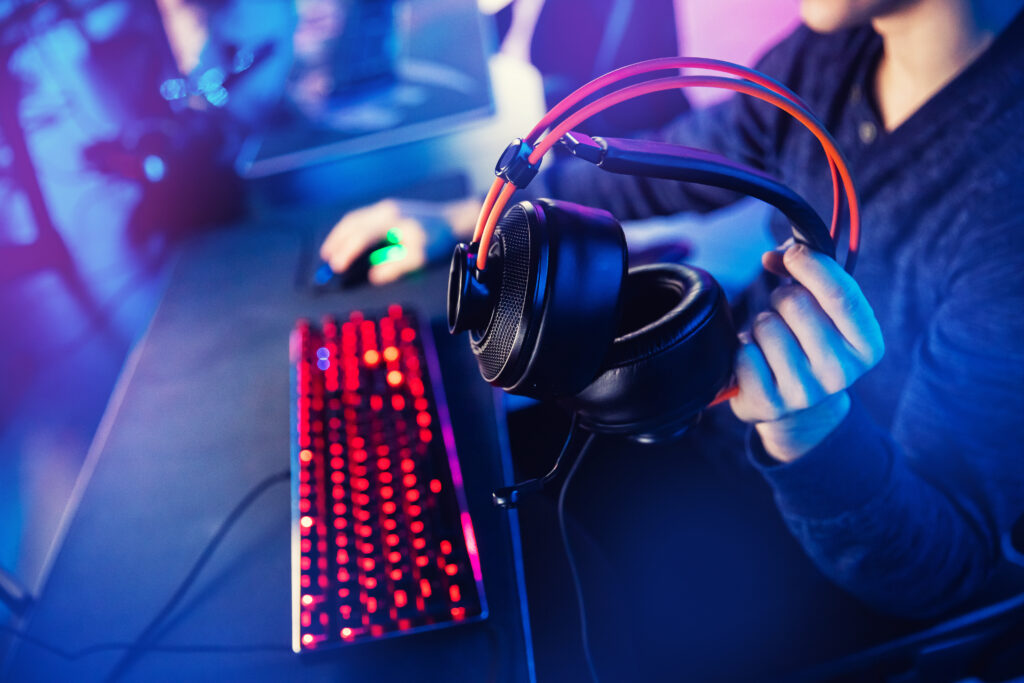 STS has experience working with small and large districts to build facilities ranging from 'adequate' to 'over the top'. Our SuperTechs can help you strike a balance between cost and performance and make sure that your e-athletes always put their best foot forward. From planning to implementation to execution, STS works exclusively on Esports with K-12 academic instutitutions to help lift student outcomes, no matter the budget.