Our focus on growth ends with our customers' students- and it starts with our employees.
STS Employee Benefits Overview
We know how important employee benefits are to employees and their families. That is why we strive to offer a wide range of benefit plan designs that you might otherwise find only at a larger corporation.
Medical/Dental/Vision/Life Insurance
Vacation, Sick, Personal and Holiday PTO
Short Term Disability Insurance | FSA's | Commuter Benefits | Domestic Partner Coverage
401(k) with discretionary company match
Financial Literacy Training and Profit Sharing
Book Club Program- Get Paid to Read!
Employee Wellness Program and Onsite Gym in Simi Valley
STS Needs Your Help Lifting Outcomes For the Next Generation of Learners
Work with an Award-Winning Company
In just ten years, STS has grown from a garage-based business to the merger of two small businesses in California with just a few employees to an industry leader with more than 1oo education technology specialists nationwide.
For six consecutive years (2012 to 2017), STS was named among the 5,000 fastest-growing private companies in the United States.
When you work with STS to help supply students with educational technology you're doing far more than just earning a paycheck- you're joining a growing, dynamic, student-focused organization full of innovative people and ideas. At STS, we are guided by compassion and empathy for both the education community and our STS family. That's why we invest in the personal growth of our employees with the goal of having well-trained and motivated staff who are passionate about their work. We also value individual and team performance achieved through honesty and integrity in the spirit of mutual success. By encouraging and rewarding new ideas and solutions, we continue to grow and push past the status quo.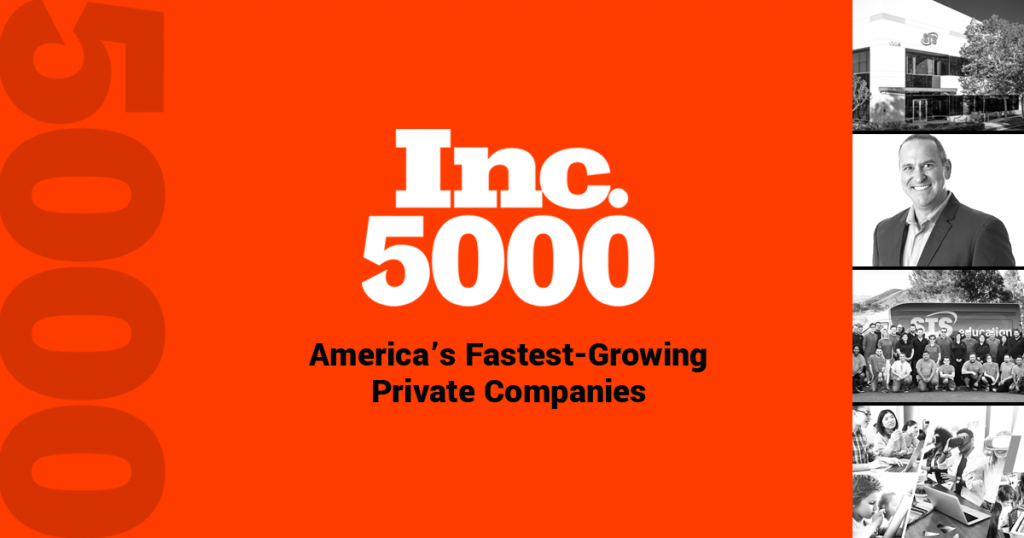 I started out as a temporary employee. Two years and two promotions later, it's turned into a career! And I couldn't be happier.