Simplifying your purchasing process
Contracts
Regional and national procurement contracts expedite ordering and help secure competitive pricing.
If you are required or prefer to use a purchasing contract, we are on several national, state and local contracts for different products.
We are also happy to partner with local consortia and support your institution if you choose to use a Request for Information or Request for Proposal.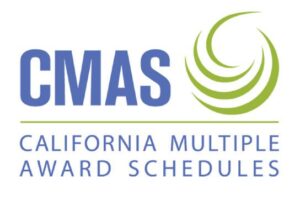 | Contract | Number | Region | Dates |
| --- | --- | --- | --- |
| STS Education - NEW | 3-20-70-3135C | California | 2/19/2020-9/26/2024 |
| Electronic Whiteboard, Promethean | 3-19-00-0515B | California | 1/10/2023-12/31/2025 |
| STS Education- (TIPS-Technology) | 3-23-05-1032 | California | 5/16/2023-5/31/2028 |
| STS Education- (TIPS-Furniture) | 4-22-09-1048 | California | 9/26/2022-5/31/2027 |
| ProMark/Ingram/GSA | 3-21-06-1070 | California | 6/18/2021-5/3/2026 |
| Verkada (Reseller) | 3-19-00-0523A | California | 1/11/2023-12/31/2025 |

| Contract | Number | Region | Dates |
| --- | --- | --- | --- |
| Synnex (Reseller) - Advance Technology Solutions Aggregator | 01-97 | National | 8/1/2019-7/31/2024 |
| Lenovo (Reseller) - Technology Solutions | 01-46 | National | 12/31/2022-11/30/2025 |
| Promethean (Reseller) - Audio/Visual Products and Services | 01-110 | National | 12/8/2020-12/31/2024 |

| Contract | Number | Region | Dates |
| --- | --- | --- | --- |
| Promethean (Reseller) Audio Visual Equipment, Supplies and Services | 200105 | National | 5/5/2020-5/31/2023 |
| Technology Solutions Products and Services | 230105 | National | 6/1/2023-5/31/2028 |
| Furniture, Furnishings, and Services | 210305 | National | 4/14/2022-5/31/26 |

| Contract | Number | Region | Dates |
| --- | --- | --- | --- |
| Promethean (Reseller) | 535122-144 (CA) | National | 1/1/2023-12/31/2025 |
| Promethean (Reseller) | 533902-120 (PA) | National | 1/1/2023-12/31/2026 |
| Verkada (Reseller) | 528899-178 (CA) | National | 12/31/2025 |
| Verkada (Reseller) | 528897-284 (PA) | National | 12/31/2025 |
| STS Education (Refurbished Computer Systems) | 530030-001 (CA) | National | 1/1/2020 - 12/31/2022 (extended through 6/30/2023) |